The Importance of Google Reviews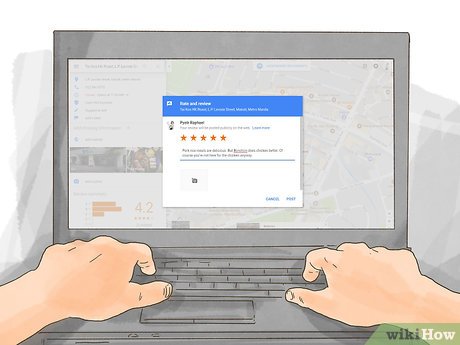 The Importance of Google Reviews
What is one of the first things you do when purchasing something on online? You read the reviews. If the item has a five-star rating based upon 1,000 reviews, it's a boost to the product's credibility and I'm likely going to buy it.
In the same way, Google Reviews are vitally important to the credibility of both B2C and B2B organizations. Potential clients and customers will Google your business name to check you out or they may simply Google your product/service and your Google My Business profile will appear. This will display your Google Reviews. If you have never paid attention to these reviews before, here are several reasons to start doing so now.
Why Google Reviews are important:
Google Reviews are a big credibility boost to your business and you don't need to spend a dime. There's no need for a slick marketing campaign with Google Reviews. Simply ask your customers to take some time to fill out a review. The best part is that with Google My Business, you are able to make it easy for them and provide them a direct link. TRG Marketing has developed a strategy for this where our clients identify the customers that they've served well, and ask them for an online testimonial, making it as seamless as possible. The key is to be targeted in your approach so that you receive positive reviews.
Google Reviews increase your online exposure and help with SEO, especially local SEO. The Google search algorithm is complex (understatement of the century). However, Google Reviews definitely have an impact. According to Moz, almost 10% of Google's entire algorithm is driven by signals originating from Google Reviews. Since Google is trying to provide people with the best results for their search query, online reviews are a strong indicator as to whether people like your business. Number of reviews also play a role. Both Google and potential customers like to see businesses with 40+ reviews or at least more reviews than your competitor. People are also beginning to call businesses directly from Google rather than visit the website first. This shift underscores the importance of your Google My Business profile and the type and number of online reviews.
Google Reviews are a great way to gain testimonials for use in other marketing areas. Now to do this you still need to ask the person leaving the review if it is okay, but it is a lot easier for them to say yes when they've already done the work. TRG used this strategy when they were developing a new website for one of our clients. We wanted testimonials scattered throughout the website, so we took a few quotes from the old website and then searched Google and Facebook. We asked a number of people who left reviews on these platforms if we could use them on the new website. It was successful!
Finally, Google Reviews are a good way to better understand what you are doing right and/or wrong as a business. Reviews help you see what areas are doing well and what needs improvement. Not all reviews are fair, but they always can provide information and insight on how your business can improve. One hesitation that businesses often have when asking for online reviews is the fear of negative comments. A negative review is not always a bad thing. When a business actively replies to negative reviews in a professional way and tries to resolve the situation, it shows prospective customers that you care. A mixture of bad reviews and good reviews can actually increase conversions – it makes your online presence more realistic and transparent.
Your online reputation is dependent on them. Contact us today to see how Koehler Cyber Cafe can help you maintain or increase traffic to your site.
Original Article by:
September 3, 2021
Jacob Werre
Miscellaneous, TRG News