Come join our FireFan League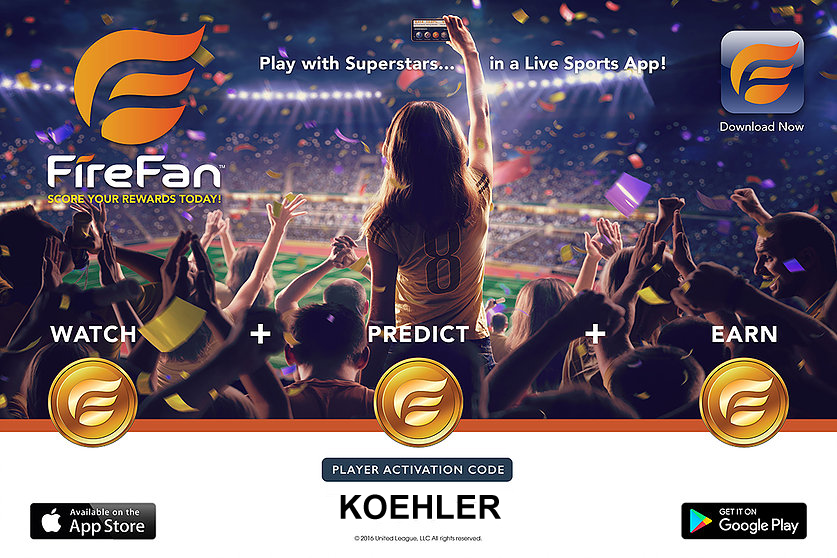 The league name is KOEHLERCAFE LEAGUE.
Just download the FireFan app from the App Store or Google Play!
Just click this link and it will take you to a sign up, then a download link for your device. Welcome to FireFan! http://www.firefan.com/player-invite/koehler/koehlercafe
Watch Ads to earn 6 tokens a day, use those 6 tokens to join a game of your choice in the league and begin your points and ticket earnings toward rewards that you can redeem!
#FireFan #sportsapp #koehlercafe