Are you looking for a place to host your website?
Are you looking for a place to host your website?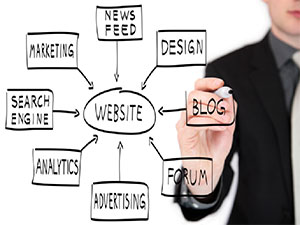 Come host your website with us! But first to consider the options you have on the market now is a smart business decision, but not without cause. Each market option has it's ups and downs and to play the part they all flare their best option first! For example "sign up today and get a free domain, or get website hosting for only 1.99 a month offer ends Oct 31st" What they are not telling is, the free domain is paid for through their over charged hosting fees or setup fees. And that $2 hosting? That is only good for 3 months or 6 months or sometimes only a month and then the price goes up. It's the old fashioned bait and switch routine that has worked for decades. Stop fishing and start relaxing. Here is what Koehler Cyber Cafe can do for you this is very very simple we offer a simple price for a professional growth oriented hosting program and allow you to grow at no additional cost to you, we want you to be apart of our hosting family of local businesses. It's that simple. Come join us to regain control over your domain, and start making progress with your website and your email with unlimited space, unlimited email boxes and aliases with unlimited traffic.
We offer a low cost hosting fee starting at only $10 a month for a basic website hosting, along with an optional SEO (aka: Search Engine Optimization) Monitoring for only $20 a month as well. And connected these two provide a place for your website to reside and a report on your analytics that help us as a team (you and the Cafe) to keep your website up-to-date on the search engine formula's that are constantly changing every year and sometimes multiple times a year.
You can learn more by clicking this link http://www.koehlercybercafe.com/website-services/hosting/